Capalaba / Cleveland / Redland Bay / Victoria Point / Wellington Point - Trinity
There's always a place for you.
How can we help you? Let's talk!
Welcome to Redlands Uniting Church!
Capalaba / Cleveland / Redland Bay / Victoria Point / Wellington Point - Trinity
We're a church based in Redland City, Queensland, Australia. We are part of the Uniting Church in Australia.
Our vision is that by encouraging and empowering people to grow their faith, help others discover their faith, and connecting with our community through service, we hope to see More People, More like Jesus.
Learn More
Christmas Light @ Cleveland - Nightly from the 3rd December
Come and browse the Christmas Light Display for 2023!
From December 3rd to 24th, nightly from 6:30pm at 36 Passage Street Cleveland.
A fantastic display of Christmas lights that shows the story of the real meaning of Christmas.
Please enjoy seeing the lights, watching the videos, doing the activities, browsing the

Bethlehem Stall (lots of handmade presents to buy)

and seeing the kids have fun chasing the lights on the open grassed area.
Most nights we offer

supper

at our Cattle Trough Café. Sit and enjoy a cuppa and a chat.
(Donations for our missions welcome).
Twenty Two years ago, we had a vision to present the true meaning of Christmas to our community.
We started with a nativity stable, some cut-out sheep (with real wool), a shepherd and camels with wise men.
We've certainly changed since then. The lights are brighter (LED) and the display more complex. We are so thankful to be able to host this display and for the thousands of people who have visited over the years.
On behalf of our Christmas Light Team

thank you

!
We pray that you will enjoy this season, and find amongst the business of life, time to pause and

reflect on the wonder of Christmas and all that God has given us

through the birth of Jesus, who is the reason that we can celebrate Christmas.
G

od bless your Christmas and in the year to come.
Click for Event Details
Combined Christmas Carols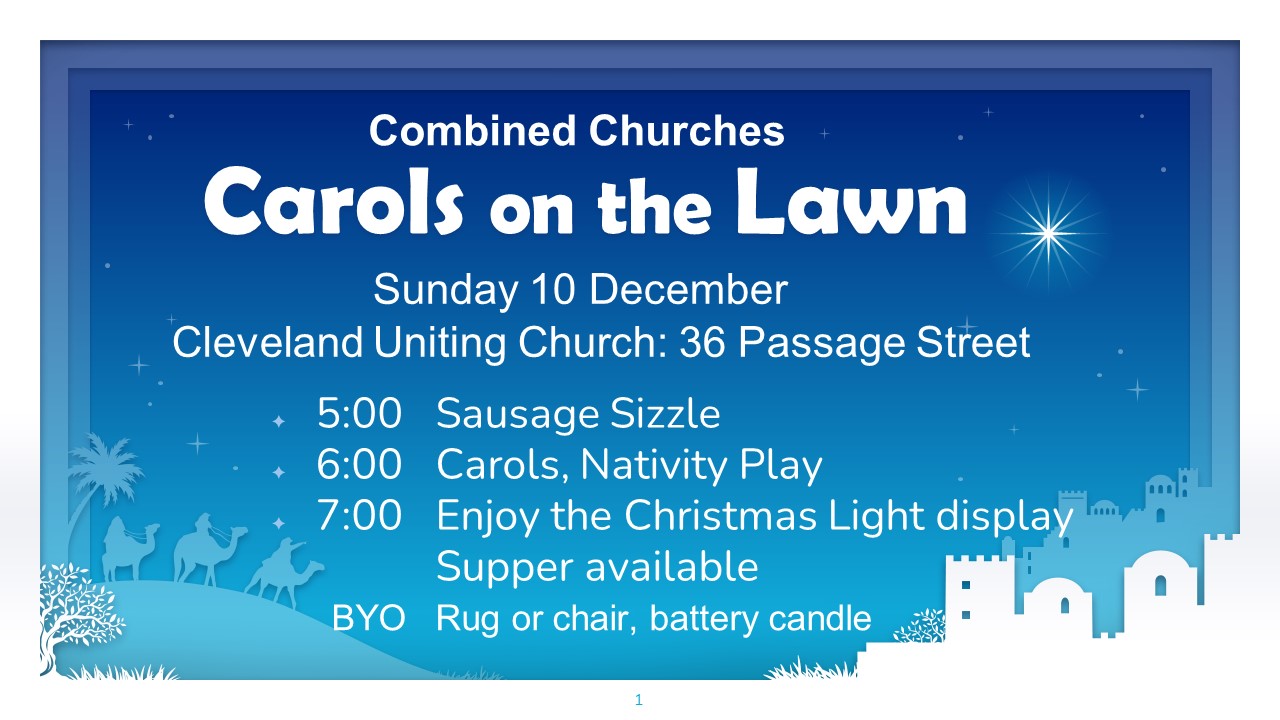 New Year's Eve - Interdenominational Covenant Service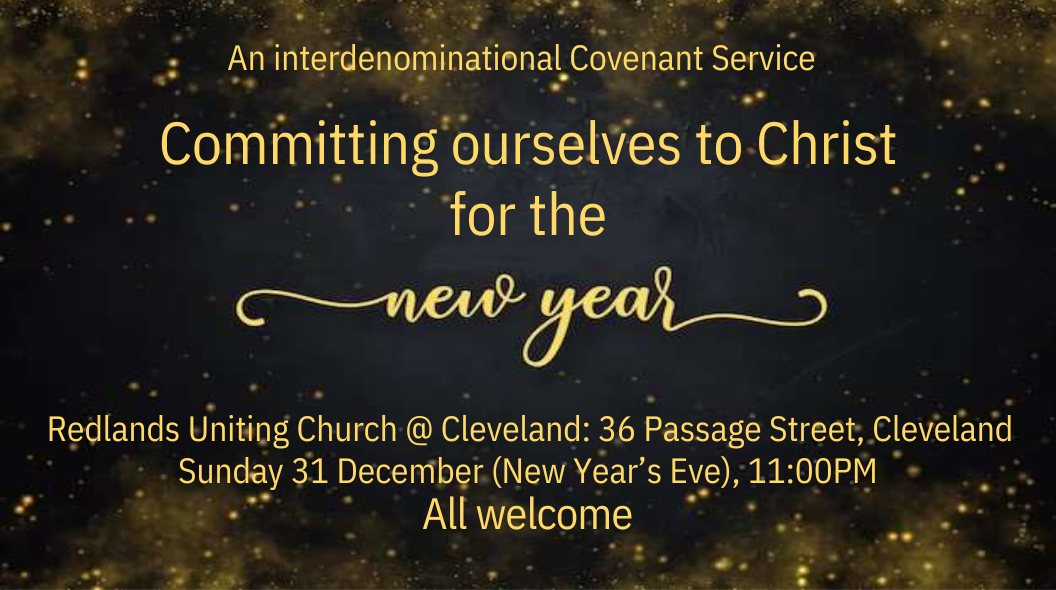 2024 Dates - Markets & Carboot Sales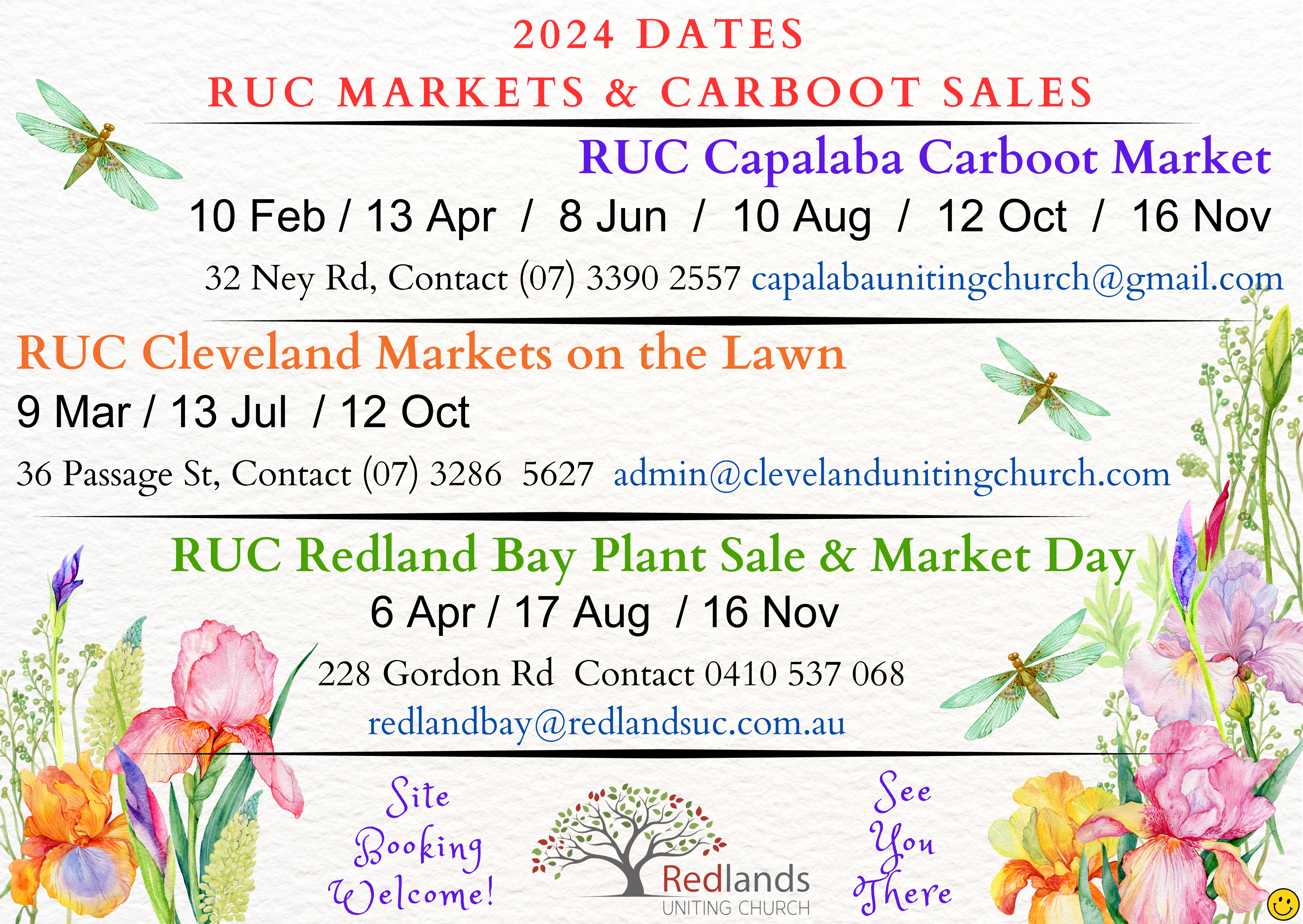 Redlands Community Centre - CHRISTMAS PROJECT
Reaching out with a heartfelt request...
Click for More Information
Click for Redlands Community Centre
You Matter
When things are tough, a simple chat can make a world of difference.
By starting the conversation, providing support, and directing help to those who need it, we can help prevent suicides and save lives.
If you or someone you know is struggling or in crisis, help is available. You are not alone.
000 - Emergency (If you or someone you know needs help urgently)
13 11 14 - Lifeline (24/7 free crisis support and sucide prevention)
1300 659 467 - Suicide Call Back Service (Free 24/7)
1800 55 1800 - Kids Helpline (24/7 free counselling for children and young people aged 5-25)
1300 22 46 36 - Beyond Blue (24/7 free support for people concerned about anxiety, depression or suicide)
1300 78 99 78 - MensLine Australia (24/7 free telephone and online counselling service for Australian men)
Building a Thriving Church in Our Community
Can You Help?
Do you have a passion to impact our Redlands Community? Help rebuild Redlands Uniting Church.
Now is an exciting and ideal time to join Redlands Uniting Church.
If you would like to help rebuild a Church, so that we are a fruitful, thriving community of faith, intentionally growing God's Kingdom in the Redlands...we need you!
We want to transform into a vibrant, engaging Church, reaching out to our community.
Are you a shaker and mover, with loads of passion and a buring desire to help...come along...we'd love to meet you.
Click to make contact
A Message For YOU!
Reference: 'The Word For Today (26/05/23- written by Bob and Debby Gass)
'Many are they who say of me, "There is no help."' Psalm 3:2 NKJV
Maybe you have repeatedly heard the words 'You can't' throughout your life.
Many people like to tell others what they cannot do. Even people you wouldn't automatically consider to be against you – teachers, coaches, parents, family members, friends, and leaders of church groups or social events, who often fail to realise the power of their words over young lives.
Many of us grew up thinking, 'I can't,' when that wasn't true at all!
No matter how often you have heard someone say, 'You can't,' stand on God's Word and say, 'Yes, I can!'
Miracles come in 'cans' – our belief that we can do everything we need to do through Christ who is our strength (see Philippians 4:13).
God believes in you, and now is the time for you to believe in yourself. This is a new day! Put the past and all its disheartening remarks behind you.
Words that speak of failure come from the Enemy, not God, so determine right now not to allow the power of 'you can't' to affect you any longer.
In contrast to the Enemy, God's Spirit encourages you and will do everything to urge you forward towards success in all areas of life.
Facing the challenges of the promised land, God told Joshua three times, 'Be strong and of good courage …' (Joshua 1:9 NKJV). Always remember that if you feel discouraged, it's from the devil. And that if you feel encouraged, it's from God.
Decide to agree with God and say to yourself, 'I can!' Today let the power of God's Word dominate the power of every negative word that has ever been spoken to you or about you.
SoulFood: 1 Kings 1-2 Matt 12:38-50 Ps 45 Pro 12:7-9
Upcoming Events
Mark your calendars for these great events coming up.
Latest News
Recent updates to keep you in the loop.